Belkis, Regina di Saba, part 1
Belkis, Regina di Saba, part 1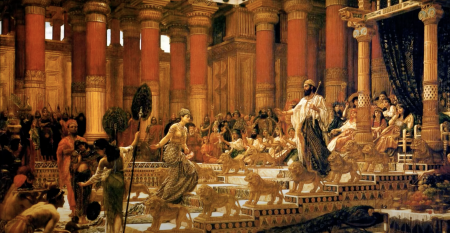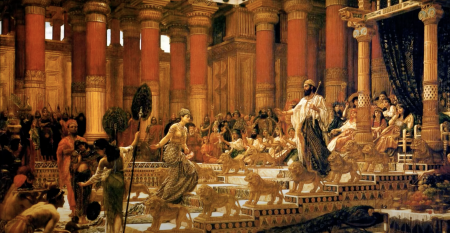 Belkis, Regina di Saba (the Queen of Sheba) tells the story of Belkis who is invited by Salomon. Originally it is a Ballet of 80 minutes, but later a suite was made of it that lasts about 25 minutes.
This first part of "Solomon's Dream" takes place in Solomon's torchlit harem in Jerusalem. The music is brewing and lazy as he stares at the starry sky.
A solemn march follows, with heavy bass and masterly brass and vivid oriental colors: "The beautiful king enters, with a religious and majestic attitude, absorbed in deep thought."
All comes to rest towards the end, various expressive solos of Flugelhorn, Trumpet, Soprano sax and tenor sax come by as we move to an exciting open ending. A harbinger of what's to come in the following parts.
This wonderful arrangement for fanfare was initially written for Semper Crescendo Middelharnis-Sommelsdijk, but now, after a revision, it is also available to everyone.
It is well playable for the 1st division, but you must have an extensive alto and tenor sax section (minimum 3 per section) because some passages are more than 2 voices in these groups.
Composition:
Difficulty:

E

Length:

8:30 min.

Price:

€ 150,00
Arrangement will be made available for download after purchase.
Rozendom Music does not send printed sets!